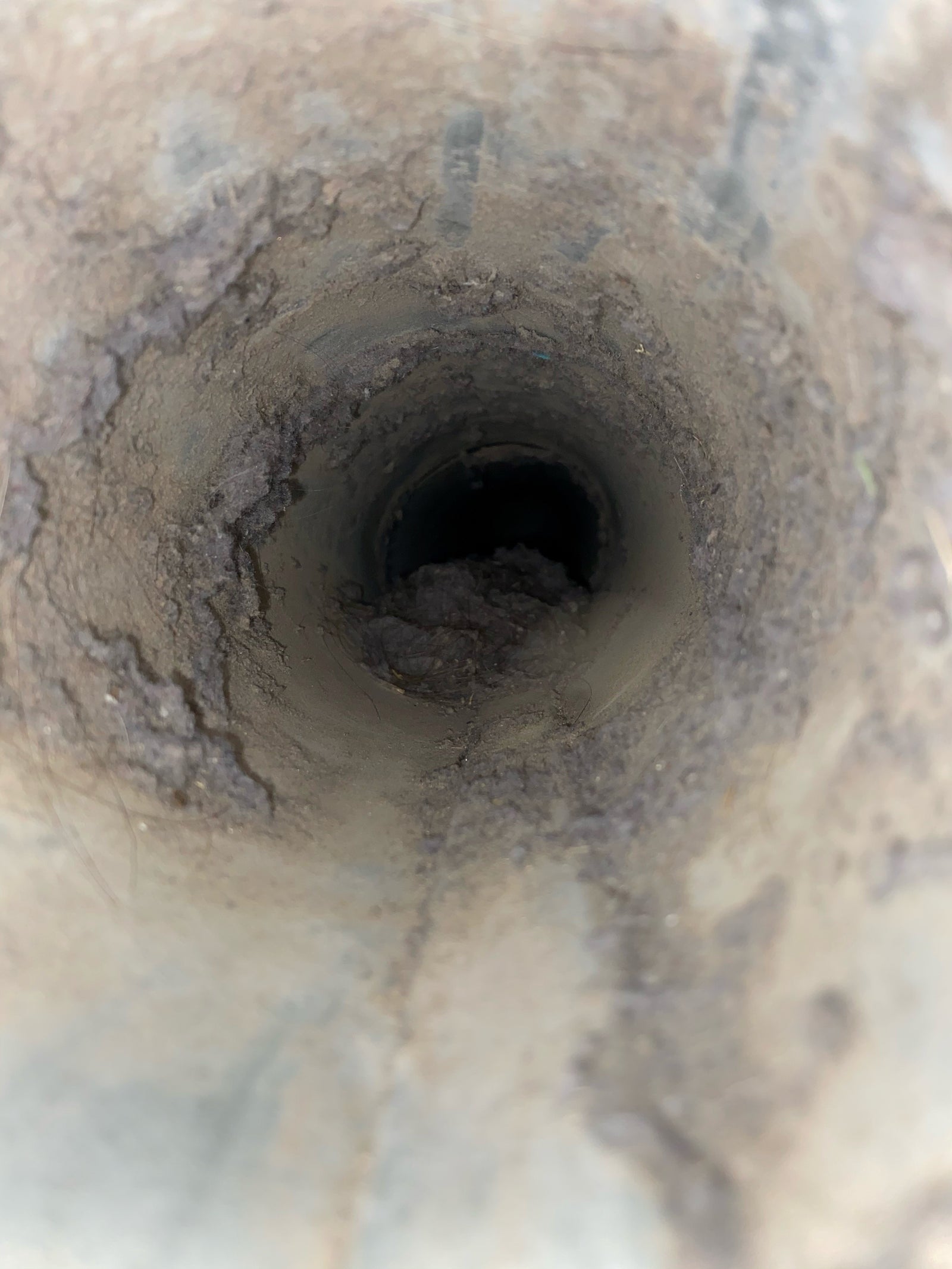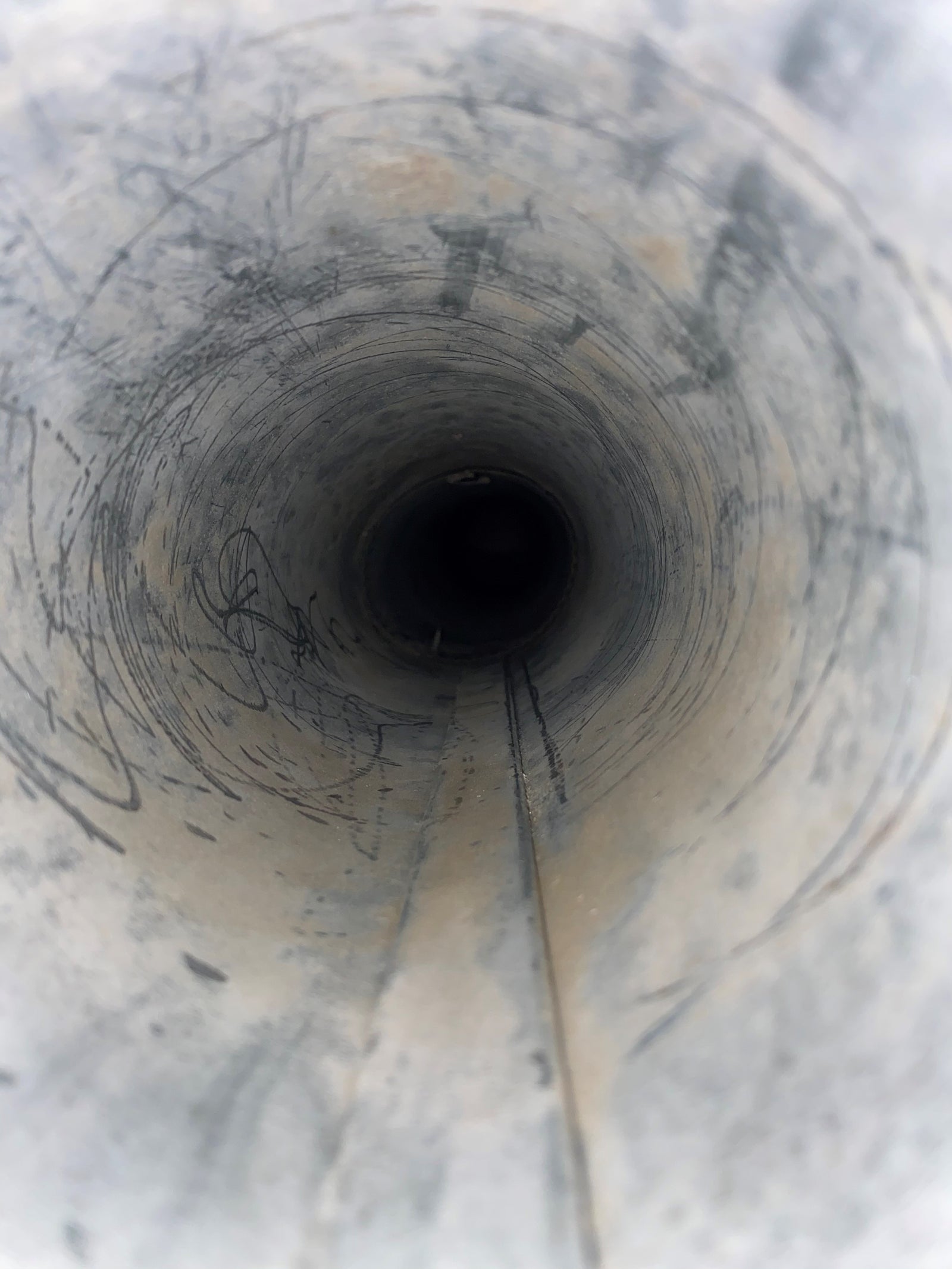 This is a photo of the inside of a duct in our home. 
Yes believe it or not, the first picture was taken just hours before the second picture.  
Before we started renovating, I knew that there was a fair bit of dust floating about.  We change our furnace filters regularly, but it never seemed to matter.  I felt like I was forever wiping the dust off of surfaces.  Add some renovations and drywall dust to the mix, and we knew it was time to
hire a professional.
We called
Modern PURAIR (Grey Bruce)
on the recommendation of a friend and past client.  She was happy with their professional service, and so were we.  They made booking easy.  They were respectful of our space and came with state of the art equipment.  
Here are a Few Facts to Think About:
1.  The average Canadian is said to spend 90% of their time indoors.
2.  Indoor pollution can be 2-5 times worse for humans than outdoor pollution.
3.  1 in 10 Canadians suffers from asthma.
4.  1 in 6 Canadians suffer from allergic rhinitis.  
I suffer from allergies.
  I have struggled my whole life, and from time to time it is worse than others.  I recall a recent desk job that I had, where the HVAC system was failing and I seemed to have more sinus infections during that 3 year period than ever.  We can't always control the air we breathe, but when it comes to your own home, it is a good idea to take charge and do your best to remove impurities. 
When Should You have Your Ducts Cleaned?
You should consider having your air ducts cleaned if you fall into the following categories:
1.  If you have shedding pets, or multiple pets.
2.  If someone smokes indoors.
3.  If there is indication that you have rodents or an animal infestation. 
4.  If you or your family suffer from asthma or allergies.
5.  If you have had damage to your HVAC system due to a fire or flood.
6.  If you have recently renovated.
7.  Before you move into a
new
home. 
Yes, believe it or not a new home should likely have the ducts cleaned prior to you moving in. This is not a usual service provided by the builder.  But, have you ever been to a new home while it is under construction?  Sometimes the dirt and dust is unbelievable.  If the air ducts aren't protected the construction dirt and even pieces of wood and nails can get trapped inside.  
Our home was built in 2006.  
Take a look at the picture below.  
This is an air return duct that has construction material in it since the very beginning.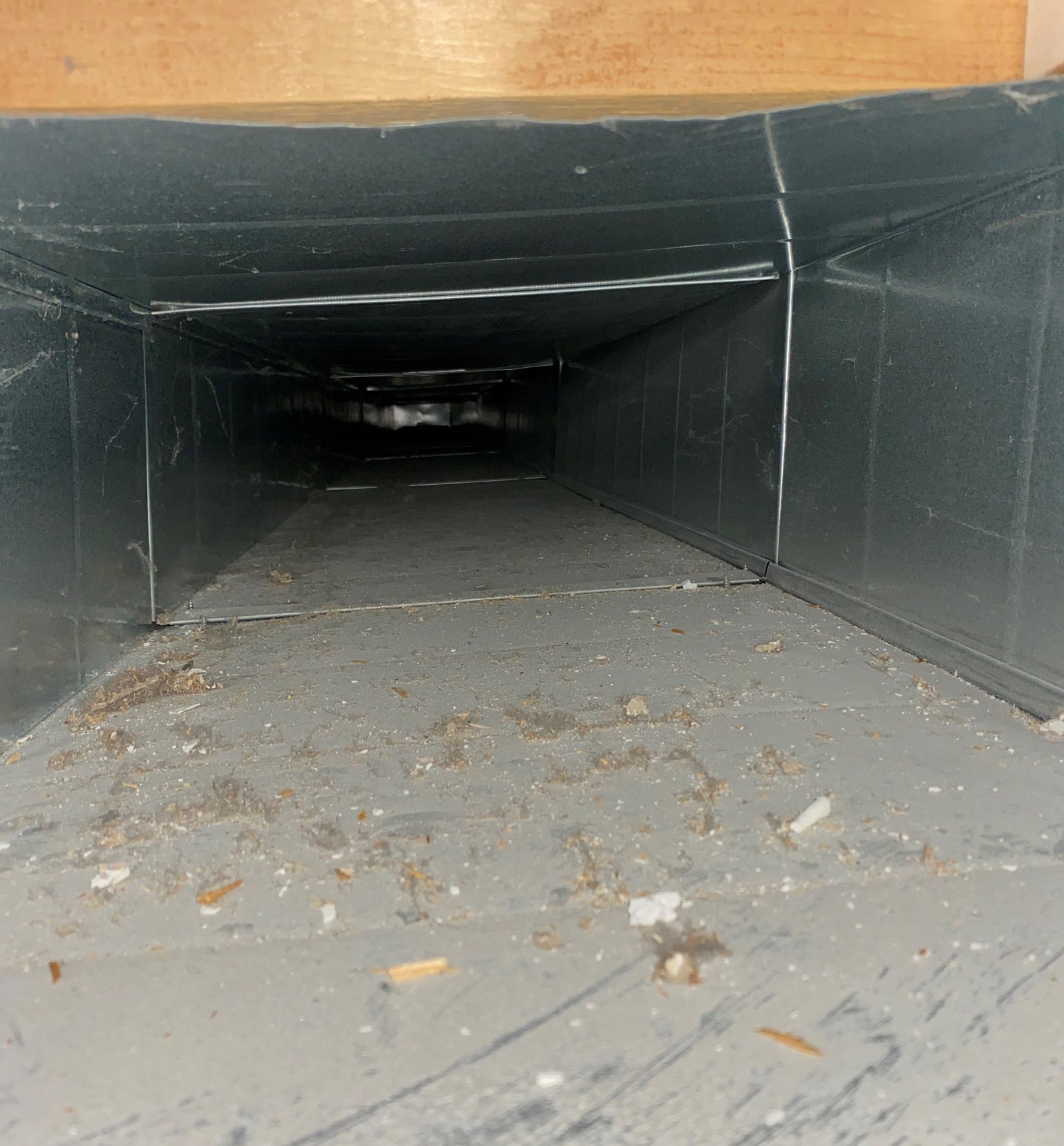 Having your ducts cleaned is more than a good idea.  It is a healthy choice for your family.  
I can rest easy that we made a good decision.  
And, I can breathe easy too!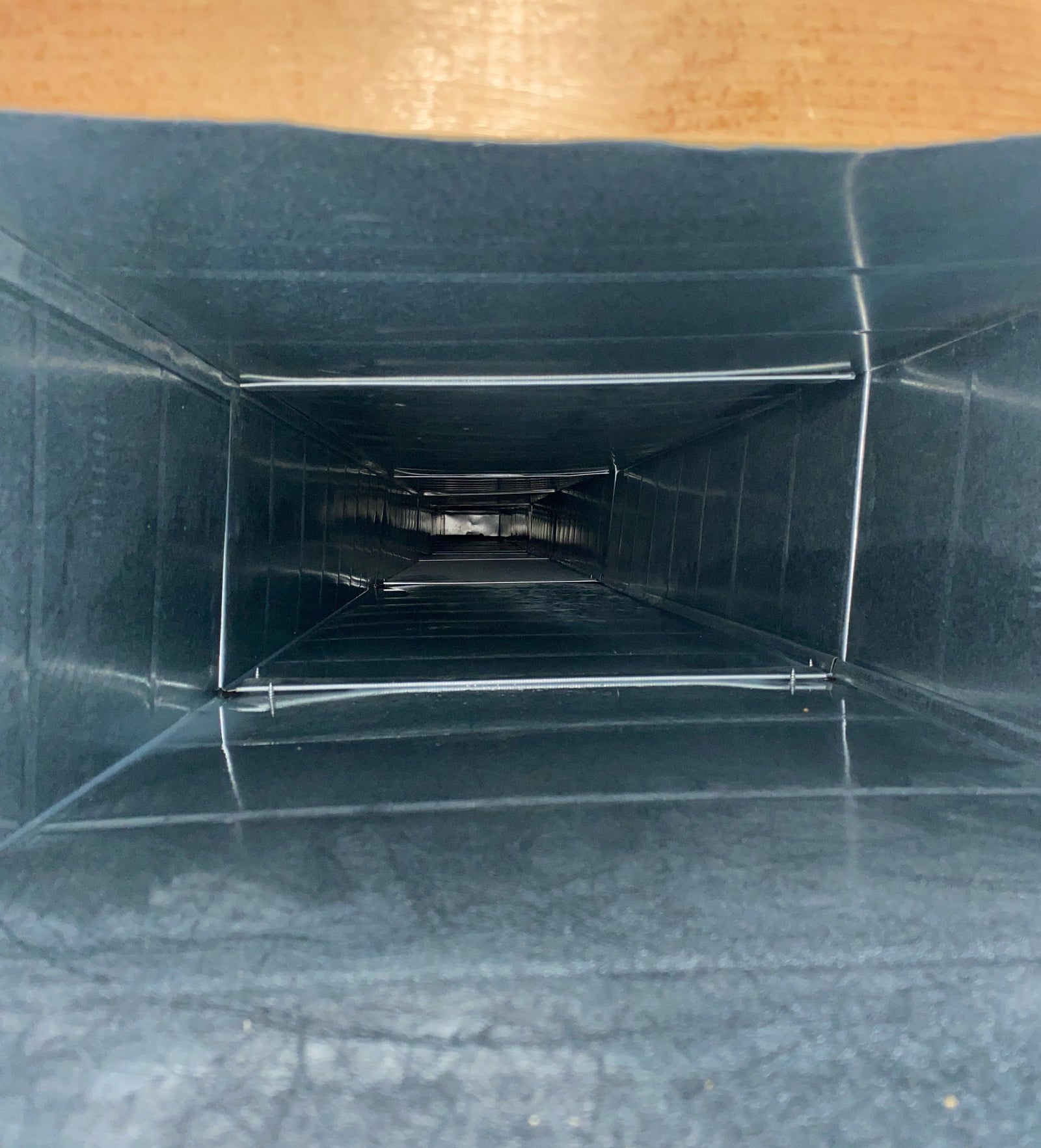 #LoveWhereYouLive