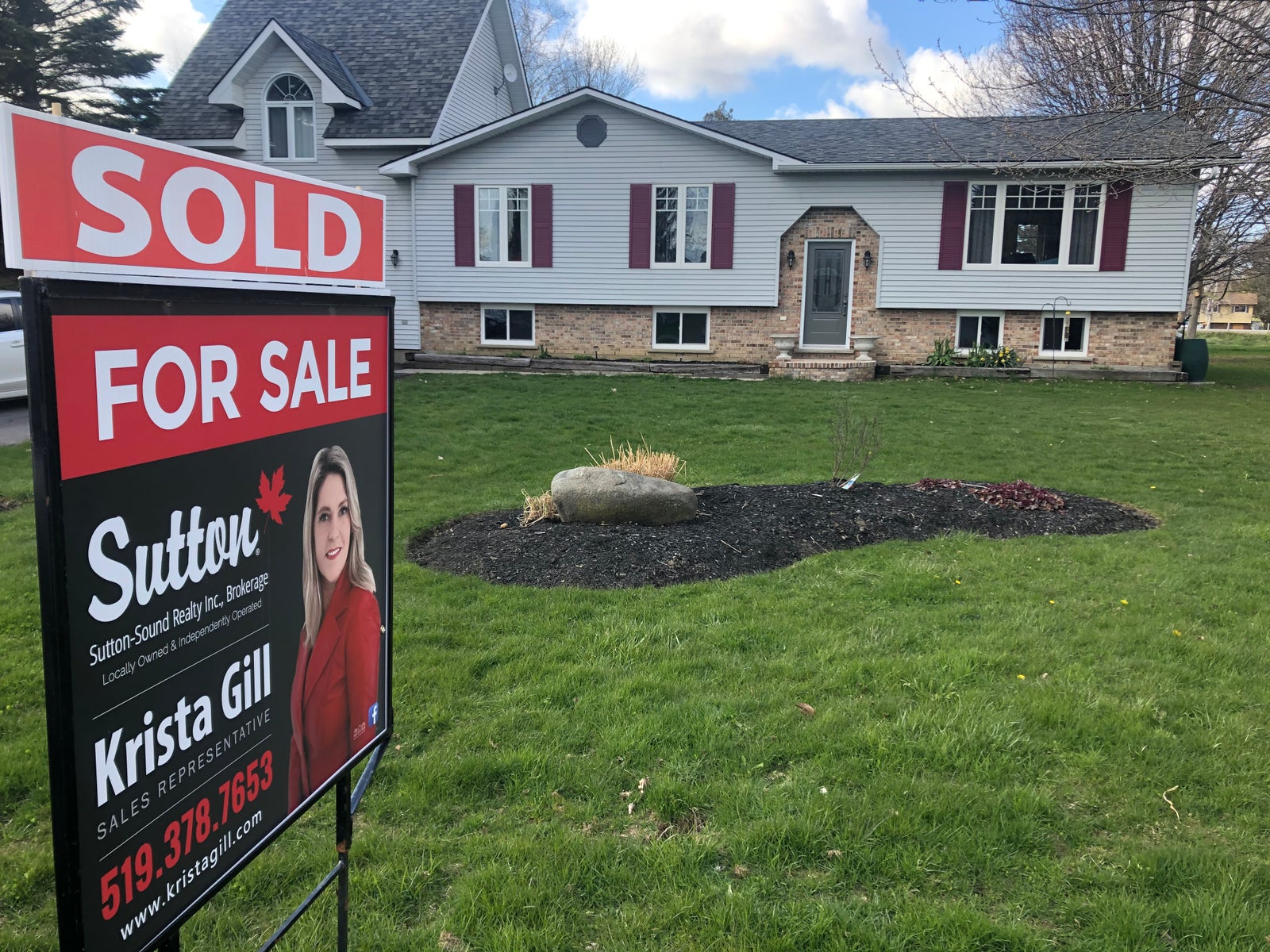 Oh, how I wish I had a crystal ball to answer this question.
Spring is usually prime selling season, but this spring has been a whole different ballgame.
With a shutdown economy, no new building permits, and fear of sickness in the air, the true answer to this question is, "List if you are comfortable having your home on the market and want to sell, there are Buyers in Grey Bruce looking and very little inventory."
When  Covid-19 Pandemic shutdown the economy in March the number of new listings pretty much ceased.
The few homes that had listed earlier stopped getting showings and new protocols have been put in place to protect Buyers and Sellers from the risks of COVID-19.
The coronavirus lead to fewer home buyers searching in the marketplace, as well as some listings being delayed.
As the number of cases in our areas have decreased, it is notable that the home sales are starting to increase.
Buyers are starting to look again, and more sold signs are going up.
I personally had multiple offers on a property that just sold firm for full asking price.
Some people need to move.
They have outgrown their home, they can no longer afford their home, there has been a marital breakdown, a decreased or aging family member, or they are relocation for a job or committed to a purchase in advance of selling.
It is for these reasons that real estate has been considered essential through the entire pandemic. If you are thinking of listing, you should know that it is not business as usual.
There are guidelines as to how many people can be at a showing and our office is ensuring all who enter have been questioned about Covid-19 exposure and risks.
How your home is marketed online has become even more important.
You only get one chance at a first impression.
I have been hiring a professional photographer to produce
3D virtual tours
of my listings, this way the buyer can walk through the home without leaving the comfort of their living room.
When the Buyer books a face to face showing they are already familiar with the house.
Here are a few things that a Seller should know:
1.

      
Expect fewer showings. Only serious buyers are looking.
2.

      
Face to face showings are limited to qualified buyers and no unnecessary attendees (children, parents, & friends of the purchaser).
3.

      
Only Virtual Open Houses are allowed at this time (this may change but with restrictions).
4.

      
You can ask that all visitors to your home wear masks and/or gloves if you wish.
I am supplying masks as best I can and trying to have hand sanitizer at every home prior to showings.
5.

      
Home inspections are continuing as an essential service with the same restrictions.
6.

      
Appraisers are not entering the homes and asking for photos of inside.
The 3D tours have been helpful in providing accurate information to the Appraisers.
7.

      
It may take longer to sell your home.
Please be patient.If you are thinking of selling in 2020, would like to know what your home is worth in today's market, or would just like to talk about the selling process please call me.
I would be happy to help.#LoveWhereYouLiveKrista
 Not intended to solicit persons/properties currently under contract with any other representative or brokerage.