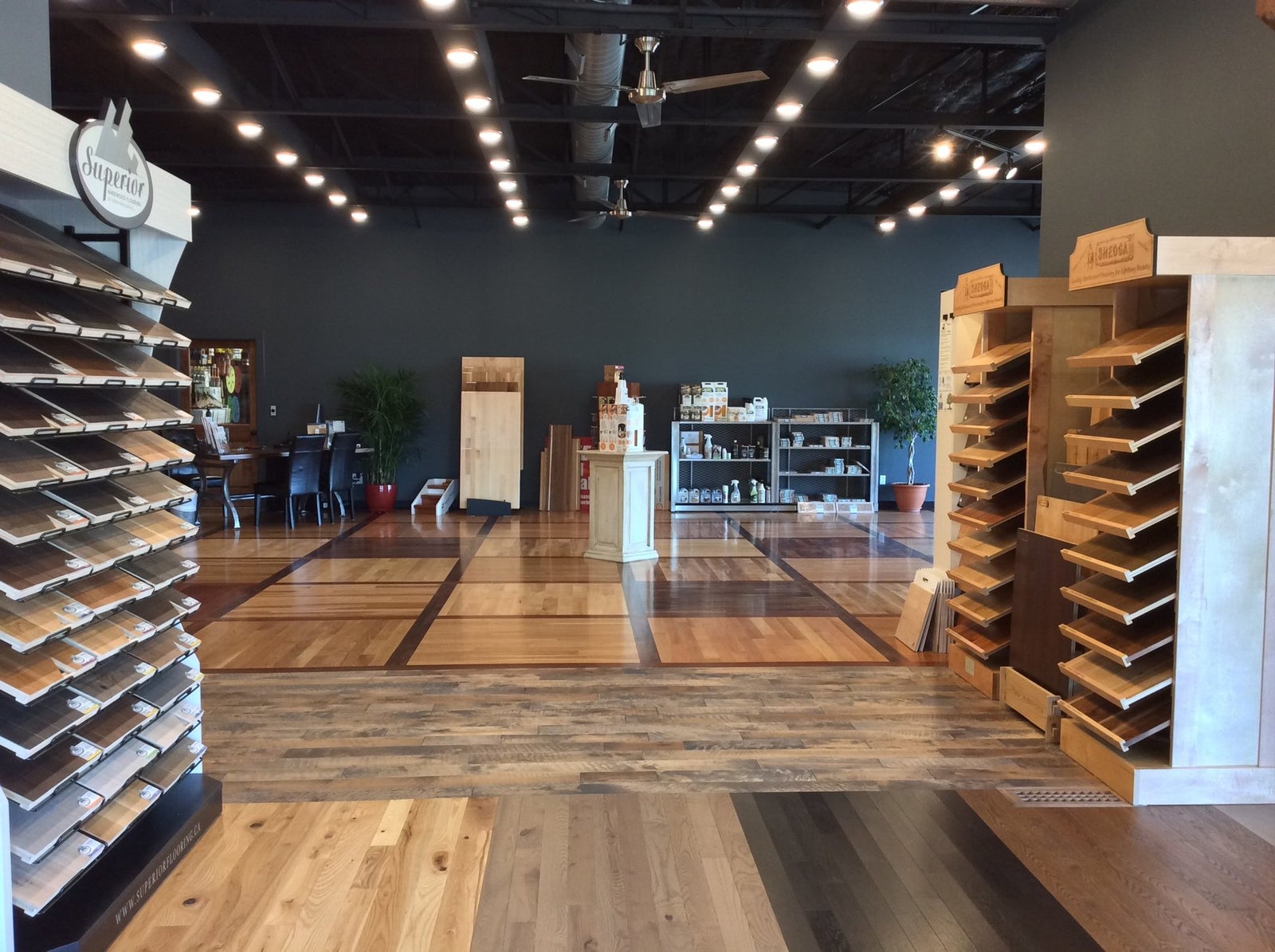 Choosing a new flooring product can be very overwhelming.  There are so many wonder products to choose from.  
We recently decided to open up our 2006 bungalow by taking the wall out between the kitchen and living room.  This will allow us more space to entertain and help to join the activities happening in each space.  Like many of you, we are spending more and more time at home.  It is time for an update. We are hoping to blend our spaces and this means new flooring throughout. 
But where to start.  There are so many options. So many opinions. So many different products. 
Some of the choices we looked at were:
1. Hardwood
2. Engineered Hardwood
3. Bamboo
4. Ceramic Tile
5. Laminate
6. Vinyl
7. Cork
Like many,
I started our search online
. This actually made the decision more confusing.  Next, we booked private appointments with 2 flooring companies at their showrooms. And go figure, one said engineered hardwood, the other said luxury vinyl.  One said stick down vinyl and the other said click vinyl.  
Then off to the box stores to see if their products could compare, and of course I needed to find the colour and texture that I wanted.  Home we came with the samples, and the realization that I needed more help. 
I consulted a couple installers to determine what they prefer to lay, and have less issue with follow up repairs.  This was actually the turning point for us.  We confirmed that we were going to use a luxury vinyl with a good rating.  We  actually decided on a Canadian product, which I also felt very good about.  The company is called "
Twelve Oaks
".  They 
have a wonderful website full of information about their products and installation instructions.  Each flooring product  is showcased with a page of it's own showing the flooring laid in a complete room.  The one we have ordered is a Luxury Vinyl,
Surewood Plus - Mountain Air.
 I can't wait until it is installed.   I'll be sure to post a picture.