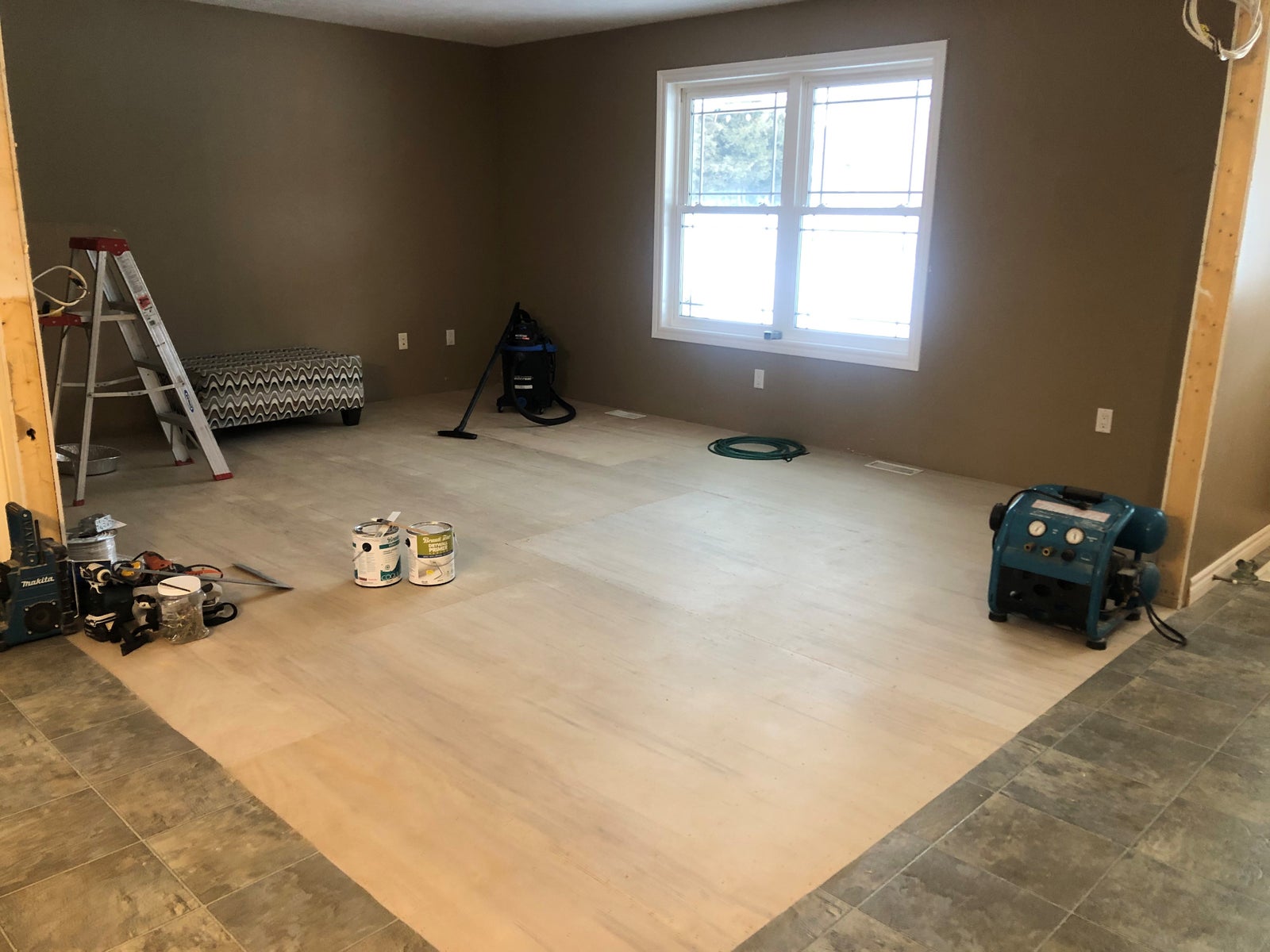 Like many people stuck at home during the Covid-19 Lockdown, we are doing some home renovations.  Finishing up some corners and finalizing some projects.  The contractor is coming to lay our new flooring and why not freshen up the paint while we are at it.
Let the conversation begin.  He wants colour, I want white.  Pinterest to the rescue and I win.  White it is to match the kitchen, but what colour of white did we use?  I was sure I had written it down somewhere.  There must a part can?  We couldn't have used it all?  Or did we?  Colour aside, we will have to match the finish.  "Oh Boy!"
Always write down your paint colours,
brand of paint
, and finish in a location that you can easily find, and won't forget.  My Uncle Arnold prefers to take the old lids and nails them to an unfinished wall in the utility room. I wish I had followed his lead.
Always buy your paint at the
same place
.   This will help to ensure that you get the best service. One call to
our local Home Hardware professional
and was back on track.  He located the last order and within minutes we determined  the brand and finish.  All I had to remember was when we purchased the paint. 
Hire a professional.  Painting yourself can seem like a great way to save money, but trust me not everyone is a good painter.  A professional can touch up nail holes and make everything look new again.  But if you do decide to DIY here is a great article from the Family Handyman called,
"House Painting Mistakes Everyone Makes (and How to Avoid Them).
Happy Painting Everyone!
#LoveWhereYouLive