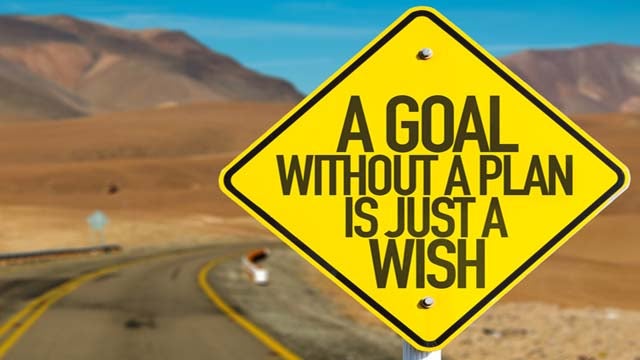 The beginning of a New Year is always a great time to focus on planning and goal setting.  
In Real Estate I have Goals.  
In Life I have Goals. 
In Love I have Goals. 
In Health I have Goals.
In Happiness I have Goals. 
But do I?  
In order for a Goal to truly be a Goal, one must establish a Plan. 
I had set out to reach a number of things in 2020, and although some of them were successfully achieved, others were not. Why was I successful at some and not others? 
Because a Goal without a plan is just a wish.  And some wishes come true, not not all of them.  
2020 started slow and Covid-19 took the sails out from under any planning I had intended to do.  I navigated work, life and balanced within reason but had to roll with the parameters placed upon me.  2021 has started similar but this year I refuse to be a prisoner to Covid-19.  I am working on creating a true plan to achieve my goals in all areas of my life. 
In the past have been blessed to have attended conferences and seminars, and even had some coaching to help me develop my skills in various aspects of my life.  One thing that they all had in common was the importance of knowing where you what to go, and what you want to achieve before setting out to achieve it.  Reflecting on this I am reminded of the SMART Goal Setting Approach and intend to use this in 2021. 
NOTE: This is still a work in progress! 
In Real Estate I will
 complete a specific number if transactions by the end of the year, and I will maintain connections with past clients quarterly, and increase my facebook and social media presence by creating regular blogs and posts, tracking this weekly and monthly.
In Life I will
take 1 hour for myself each day to do something I enjoy. 
In Love I will
designate an evening a week to spend with my spouse doing something together. 
In Health I will
lose weight by committing to exercise daily, run 1000 km in 2021, tracking my daily mileage. 
In Happiness I will
reflect each day on that for which I am thankful for.